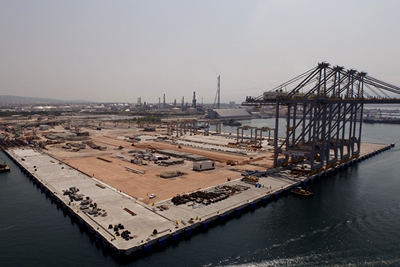 We cannot deny the fact that, serous difficulties have been experienced in our metropolises in building and living areas due to urbanization approach in our rapidly growing and developing country.

Thus, we should make decision for what can we do and in which range: will we operate in the chaotic substructure in this transition period or will we establish a base for the building having a new urbanization comprehension and never sacrifice quality under this format?

We would like to accelerate in this dynamic sector without sacrificing our principles and with resolution and common sense in an enthusiastic and resolved sprit. We would like to be a member of this growing and developing family. For this purpose,

Bunun için;

• Presenting high-quality, economic and large service/product range

• Accepting the projects, which we believe in that, they will be useful, strong, durable and functional for people, the nature and the environment

• Supplying the best service after customer expectations and demands are determined precisely

• Working with qualified and experienced employees and using material and equipment complying with standards

• Ensuring quality in all steps of the service

• Working in a way complying with national and international standards

• Considering employees' health as important

• Satisfying demands on the demanded place and in the shortest time

• Ensuring constant customer satisfaction

• Developing and sustaining relations with customers under a family concept

We are enthusiastic because we have achieved these goals already by stepping forward slowly but constantly  We hope to meet and deal with you.